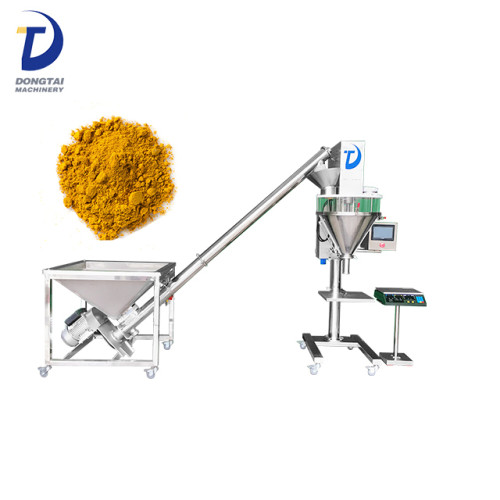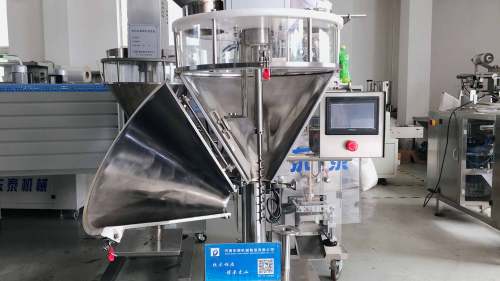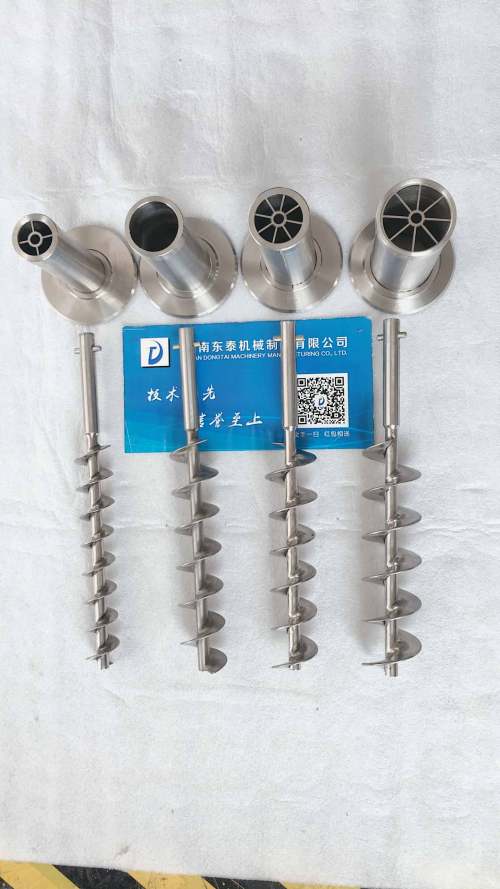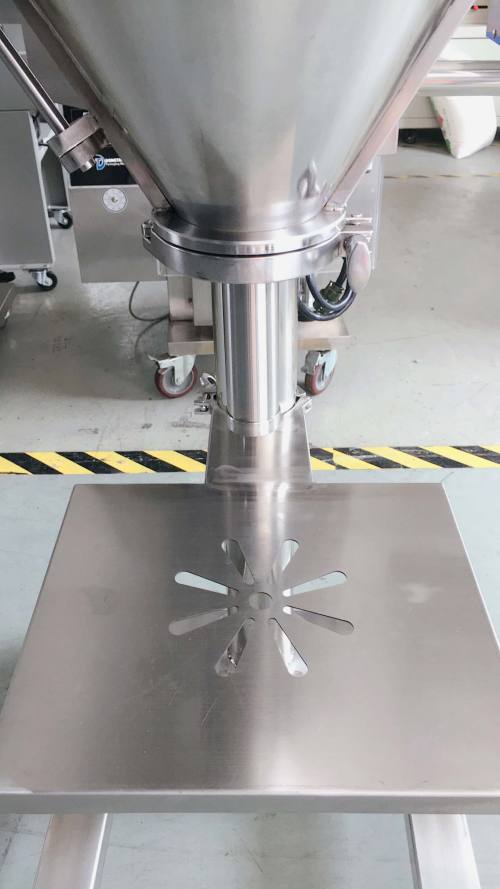 Semi automatic filling powder machine,manual filling machine,auger filling machine
Item specifics
Voltage

380v
Power

900w
Packing accuracy

± 1%
Packing Specification

5-30kg
Packing speed

30-100 bags / hour
Total weight

150kg
Size

1000 × 650 × 2000 (mm)
Description
Semi automatic filling powder machine,manual filling machine,auger filling machine
Main use:
The packaging machine is mainly used in pesticides, veterinary drugs, premixes, plaster
powder, additives, milk powder, starch, seasonings, enzyme preparations, fodder and other powder-like
quantitative packing.
All stainless steel design conforms to the safety standards.
This machine can be customized according to customer needs.
Technical parameter:
| | |
| --- | --- |
| Voltage | AC380V |
| Power | 900w |
| Packaging Accuracy | ± 1% |
| Packing Specification | 5-30kg |
| Packing speed | 30-100 bags / hour |
| Total weight | 150kg |
| Size | 1000 × 650 × 2000 (mm) |
Click here to get the sealing machine information!
Principle Features:
A, The powder packing machine is a machine with mechanical, electrical, optical, instrument in whole
one, single-chip control, with functions of automatic quantitative, automatic filling, automatic adjustment of measurement errors and so on.
B, Fast speed: adopting spiral blanking, the light-control technology
C, High precision: adopting the servo motor and electronic weighing technology
D,Materials from 5-30KG can be on the same quantitative packing machine continuously adjustable, by
adjusting the electronic keyboard and different models of blanking screw
E, Applicable to a wide range: a certain fluidity of powder-like, granular material all can be packed.
F, Suitable for bags, cans, bottles and other containers powder packing
G, The error caused by the proportion of materials and materials level changed can be automatically tracked
H,Photoelectric-switch control, only the need of manual bagging. The pocket is clean, easy to seal.
I, Parts contacted with the material are made of stainless steel, easy to clean to prevent cross-contamination
J, The machine can be configured for feed device, more user-friendly.
Q: How long will take for the delivery of product?
A: 7 days for standard model, if machine in stock, will delivery immediately, customized
model depend on customer requirements, usually about 15-30 days.
Q: What's the insurance of after-sale service after purchase?
A: All our products, will be totally tested by QC department before delivery, with strict
quality control process. The product is cost-effective during use, stable and reliable.
One year warranty service for all machine, please feel free to contact us if you have any
questions.

Q: When the machine arrives at the work site, is it easy to install? How to solve
the problem of quick installation and use?
A: All machine model with installation video, to show the installation process more
intuitively, and we will provide remote video technical support to solve your doubts and
ensure that your installation is correct.
Install video URL: https://www.facebook.com/groups/1644623782523083/
https://www.youtube.com/channel/UC_wUu5QTxgZsfGRzgxxK29w?view_as=subscriber
(FOLLOW US ON YOUTUBE, TO SEE MORE ABOUT US)
After-sales appointment installation service phone :
+8618560751875 86-531-88168830 engineer Zhang
Q: During the use of the machine, how to get after-sale service?
A: We have professional foreign installation and commissioning engineers, which have
many years of experience in foreign debugging with deeply recognized by customers. We
will provide on-site installation and commissioning services for foreign customers, and we
will guide your workers directly.
Q: Will the accessories change frequently with machine ?
A: The service life of the accessories is related to the daily maintenance. When ordering,
we will give you free wearing parts and provide you with daily maintenance strategies.
We are a quality supplier of alibaba, a global well-known procurement and wholesale
platform. We have cooperated with alibaba for 9 years. If you do not have enough trust in