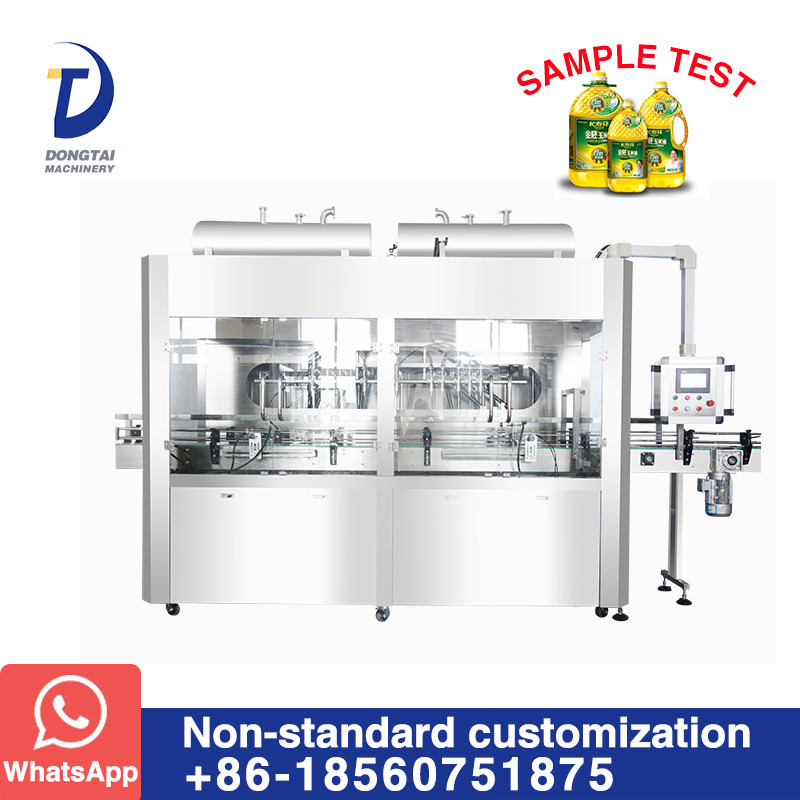 1. Application

  This machine is mainly used for filling blend oil, sesame oil, camellia oil, edible oil, peanut oil, rapeseed oil, corn oil, olive oil, etc., can be used in cosmetic, beverage and other industries, such as big barrel of water, lubricating oil filling.

2.  Features and Advantages 

1.  Single head single pump, perfect speed and accuracy. 
2. It is convenient and quick to adjust the dose. The filling measurement requires only directly setting the numbers on the touch screen. Considering the different density of vegetable oil at different temperatures, the filling measurement is different. We have added automatic temperature compensation. system.

3. The accuracy of the edible oil filling machine is calculated by sending a signal to the sender. Through the improvement of our company, the signal is sent by the rotary encoder instead, and the accuracy is more accurate.

4. The speed of edible oil filling machine, the traditional power transmission of the filling machine is pressure self-flow, affected by the environment, pressure and other factors, affect the accuracy and filling speed, through our company's improvement, directly using the oil pump as power, using the inverter The arbitrarily adjustable speed, the work efficiency is greatly improved.
5.  The filling speed of each head of the filling machine can be set arbitrarily through the touch screen.

3. Technical Parameters