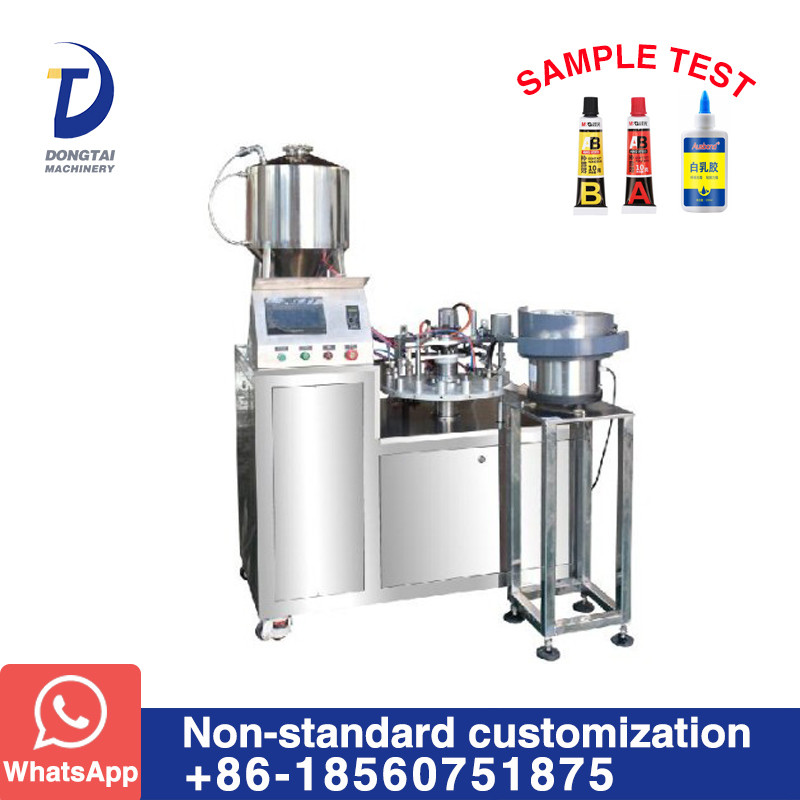 Product introduce:

The machine is a newly designed for adhesive factory which is mainly used for of super glues filling in plastic bottle and cap closing The main products are 502 glue,  AB glue, white glue and instant glue ect.
Auto bottle feeding  → Filling →  Stopper closing → Cap feeding  → Cap closing → Auto ejection
Features

1. Filling by gravity or piston pump according to the glue viscosity.
2.The bottle and caps are feeded by vibration disk which is speedy and precise.
3.Mechanical cam system makes the operation reliable
4.One machine could be used for different bottles
Technical parameter:

Power

220V/50Hz(60Hz)

Rate

2.25KW

Bottle size

(D):Φ10mmΦ100mm
(L):20~280mm

Filling Range

2g-250g

Filling Speed

20pcs-50pcs/min

Filling Precision

±1%