visual testing machine/equipment for oil plastic bottle label
and oil filling and packing line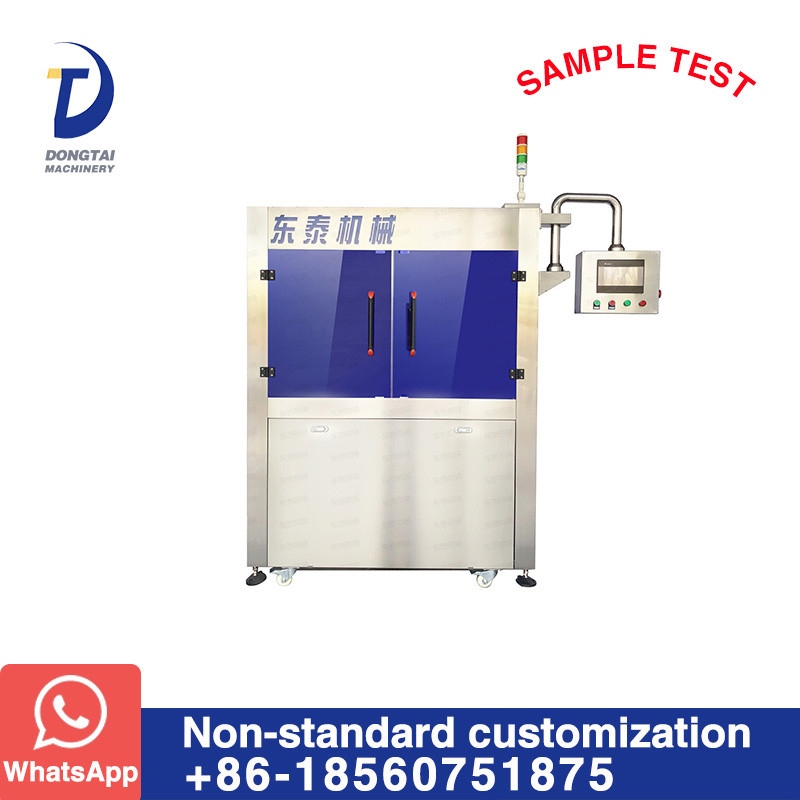 Product introduce:
Lubricating oil bottle label testing equipment uses machine vision system for online high-
speed detection. The equipment is mainly divided into three units: visual inspection unit,
system control unit, and defective product rejection unit. The visual inspection unit uses a
high-speed camera with a vision-specific LED light source, the image is clear, the software
algorithm is mature and stable, and the operation steps are simple and easy to
understand. The detection of the presence or absence of the label, the position of the high
and low, wrinkles and other defects are automatically detected, and meet the customer's
demand for high-speed online production quality management, improve detection
efficiency and accuracy, and reduce the labor cost of the enterprise.

The equipment is an important part of the automated production line, and the non-
conforming products are completely controlled on the production line. Eliminating entry into
the circulation field is a sign of high-end packaging lines. Dongtai Machinery provides you
with high-quality packaging machinery filling machinery and reliable product inspection
methods.