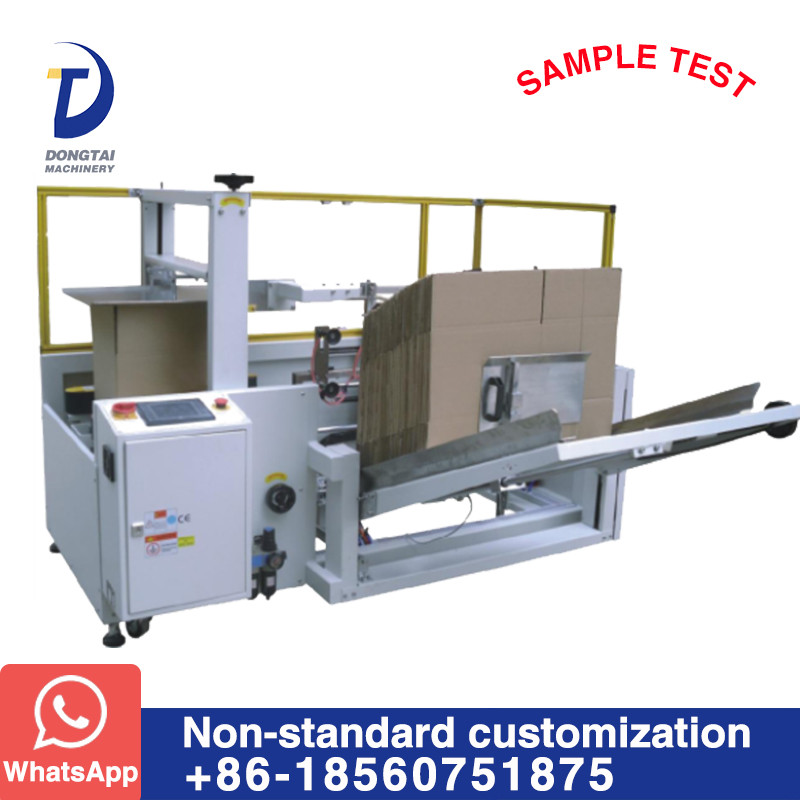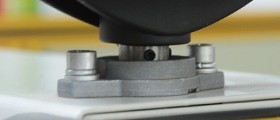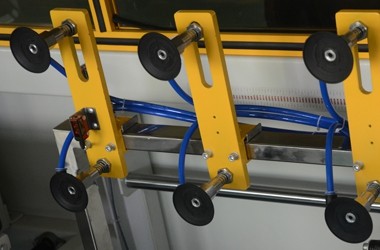 Product profiles:
Automatic forming out of the box, the completion of the machine, the bottom folded and
flexed. And now to complete the part of the tape paste, the cardboard box automatically
opened, according to certain procedures or at the bottom of the box, and sealed with tape
after losing to the special equipment of packing machine. Automatic box machine is a high-
volume automatic carton box, automatic folding under cover, automatic sealing tape line
equipment under the bottom of the machine adopts PLC + display control, greatly facilitate
the operation, management, reduce production and labor intensity, is essential for
automated mass production equipment. Convenient operation, reduce the packaging cost.
Type: automatic correcting straight folding grab Angle accurately. The box open compact
design: simple installation for box device: the size of carton box into accurately. Adhesive
tape at the bottom: clean, accurate, touch. This box machine to replace the manual, at
least can reduce 2-3 packages, save 5-10% supplies, improve the efficiency of 30%
greatly, save cost, improve efficiency; more can make the packaging standardization.
Technical parameter:
| | |
| --- | --- |
| Applicable carton size | L:250-450; W:150-400; H:100-400mm  |
| Temporary storage of carton | 1000mm |
| Unpacking speed | 7-12 cases /min |
| Machine size | L200*W1900*H1450mm |
| Voltage | 220V or 380V 50/60HZ |
| Source | 6Kg/cm - 450Ne/min. |
| Power | 200w |
| Tape size | 4860 75mm |
Main configuration:
The German SICK photoelectric control system, SIEMENS PLC, Tongli gear motor, AIRTIC
pneumatic components, FESTO vacuum sucker, vacuum generator, Schneider low-voltage
electrical appliances, plexiglass shield, DANFOSS converter, stainless steel parts in
contact with the carton body, carbon steel welded, the surface paint processing.
Working principle:
Through a micro cylinder vacuum cup semi-finished carton to open a square space, and
shaped into a desired shape. By two folding folding arm cylinder and one of the carton
folding in the fold. Then both sides folding inwards into the sealing tape. Then, through the
cylinder and press box components will be inflexed, carton compression you can fold and
seal box into the export production lines, for the next process.
Main features:
This machine adopts photoelectric switch action parts gas electric switch detection signal
input to the PLC (programmable logic controller), control solenoid valve through the PLC
internal procedures and implementation of the machine, pneumatic components, electrical
components are imported devices with high reliability, low failure rate.
Workflow:

(for carton) - (micro cylinder vacuum suction molding) - (folding cylinder and
folding arm, front and rear folding, then left and right fold) - (tape back cover)