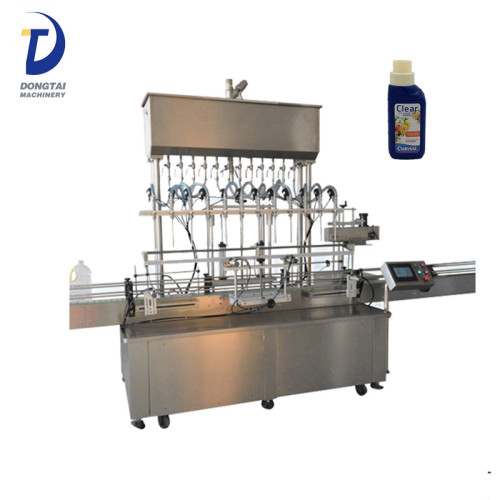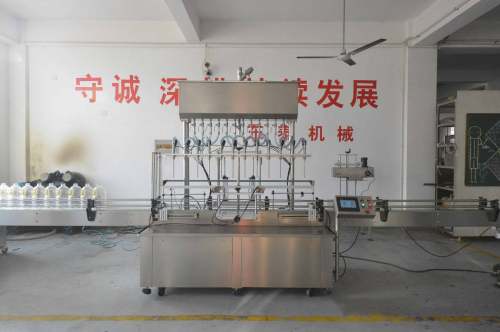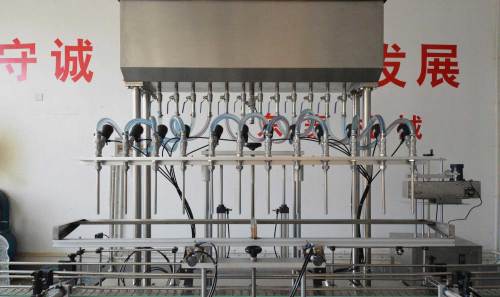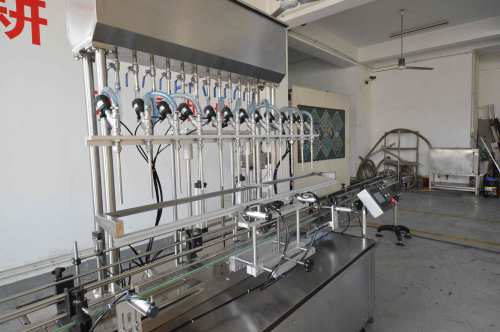 Automatic liquid filling machine as shampoo water
Item specifics
Filling head

12
Production capacity

2000 bottles/hour
Filling capacity

±1%
Filling volume

100-2000Ml
Air pressure

0.4-0.6Mpa
Power

0.3KW
Description
Automatic liquid filling machine as shampoo water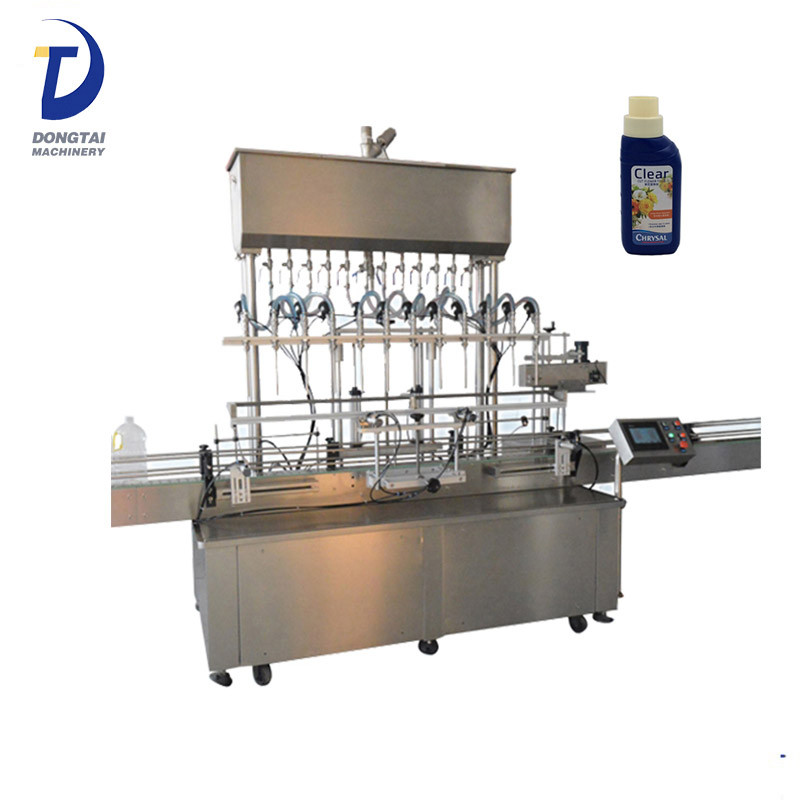 Product introduce:
Self Flowing Type Liquid Filling Machine is a kind of straight line self-flowing filling
machine, and achieves different measuring through controlling the time. It features
exquisite design, simple structure, and it doesn't to require replacing any part for filling
different shapes and sizes of containers. The parts contacting with materials are made of
stainless steel and anti-corrosive materials. The machine features high efficiency, accurate
filling, convenient adjustment and operation, long life, cost effective and practical, no
leakage and strong adaptability etc. It is widely used for filling various kinds of flowing
liquid such as foods & beverage, medicine, chemicals, pesticide, oil products and
cosmetics etc.
Technical parameter:
| | |
| --- | --- |
| Filling head | 12 |
| Production capacity | 2000 bottles/hour |
| Filling capacity | ±1% |
| Filling volume | 100-2000Ml |
| Air pressure | 0.4-0.6Mpa |
| Power | 0.3KW |
Advanced design:
1.This machine is suitable for filling containers with different specifications, and can switch
specifications in a few minutes.
2.The filling period is short and the production capacity is high.
3.The replacement filling specification does not need to add the spare parts, only need to
make the adjustment to complete.
4.Users can choose filling quantity according to their own production capacity to determine
the filling head number.
5.Touch-type operation color screen, can display production status, operation procedures,
filling methods and so on. The screen is intuitive, easy to operate and easy to maintain.
6.According to the material, the user can choose the explosion-proof and corrosion-proof type.
Details show: