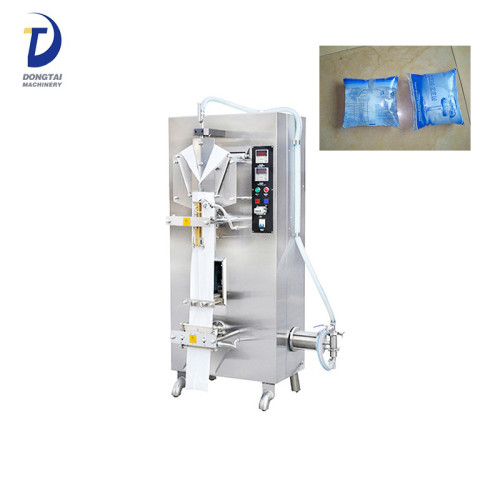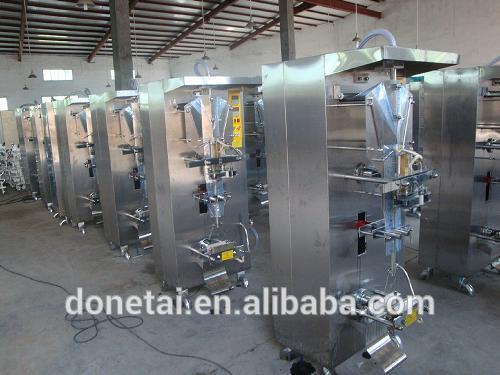 Automatic milk Water Liquid Packing Machine Juice Filling Machine
Item specifics
Production efficiency

2000 bags / hour
Packaging quality of

100-500g / bag
Filling accuracy

± 1.5% / bag
Films sizes

Thickness: 0.08 mm, width: 320 mm (240mm)
Power

220 V/380V 50Hz
Weight

350kg
Size

1057 × 750 × 1850mm
Description
Automatic milk Water Liquid Packing Machine Juice Filling Machine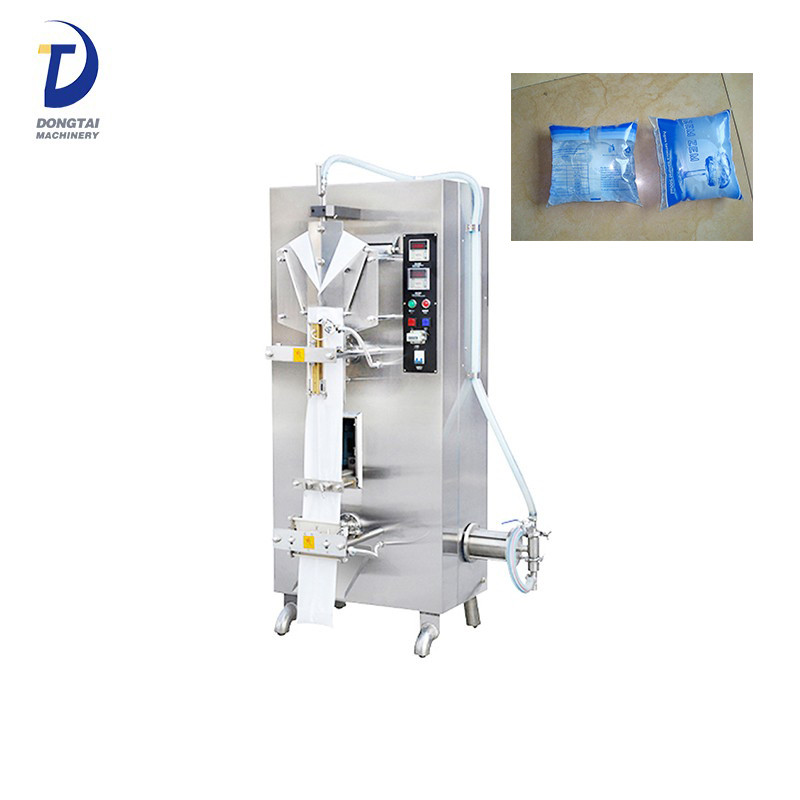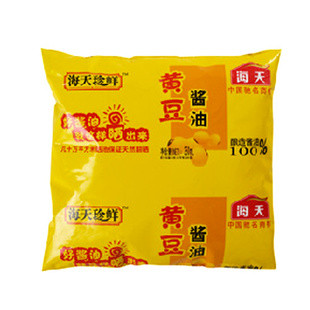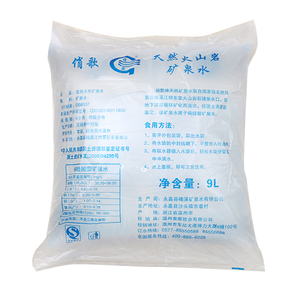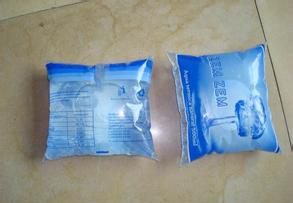 Product introduce:
The package machine is suitable for filling soy sauce, vinegar, juice, milk and other liquids,
using 0.08 mm polyethylene film, automatic to compete the molding bag, quantitative filling,
ink printing, sealing and cutting off process, and film using UV disinfection before
packaged, in line with the requirements of food hygiene.
Principle Features:
1.All parts of this automatic liquid packaging machine are made of stainless steel.
2.Adopting self-priming pump quantitive filling, direct heating sealing and cut off.
3.The adjustment of bag size, packaging weight and cut temperature is convenient and reliable.
4.Production date ribbon print, and at the letters, dorsal closure, electro-optical Tracking.
Technical parameter:
| | |
| --- | --- |
| Production efficiency | 2000 bags / hour |
| Packaging quality of | 100-500g / bag |
| Filling accuracy | ± 1.5% / bag |
| Films sizes | Thickness: 0.08 mm, width: 320 mm (240mm) |
| Power | 220 V/380V 50Hz |
| Weight | 350kg |
| Size | 1057 × 750 × 1850mm |
Q: How long will take for the delivery of product?
A: 7 days for standard model, if machine in stock, will delivery immediately, customized
model depend on customer requirements, usually about 15-30 days.
Q: What's the insurance of after-sale service after purchase?
A: All our products, will be totally tested by QC department before delivery, with strict
quality control process. The product is cost-effective during use, stable and reliable.
One year warranty service for all machine, please feel free to contact us if you have any questions.

Q: When the machine arrives at the work site, is it easy to install? How to solve
the problem of quick installation and use?
A: All machine model with installation video, to show the installation process more
intuitively, and we will provide remote video technical support to solve your doubts and
ensure that your installation is correct.
Install video URL: https://www.facebook.com/groups/1644623782523083/
https://www.youtube.com/channel/UC_wUu5QTxgZsfGRzgxxK29w?view_as=subscriber
(FOLLOW US ON YOUTUBE, TO SEE MORE ABOUT US)
After-sales appointment installation service phone :
+8618560751875 86-531-88168830 engineer Zhang
Q: During the use of the machine, how to get after-sale service?
A: We have professional foreign installation and commissioning engineers, which have
many years of experience in foreign debugging with deeply recognized by customers. We
will provide on-site installation and commissioning services for foreign customers, and we
will guide your workers directly.
Q: Will the accessories change frequently with machine ?
A: The service life of the accessories is related to the daily maintenance. When ordering,
we will give you free wearing parts and provide you with daily maintenance strategies.