Automatic Square Bottle Labeling Machine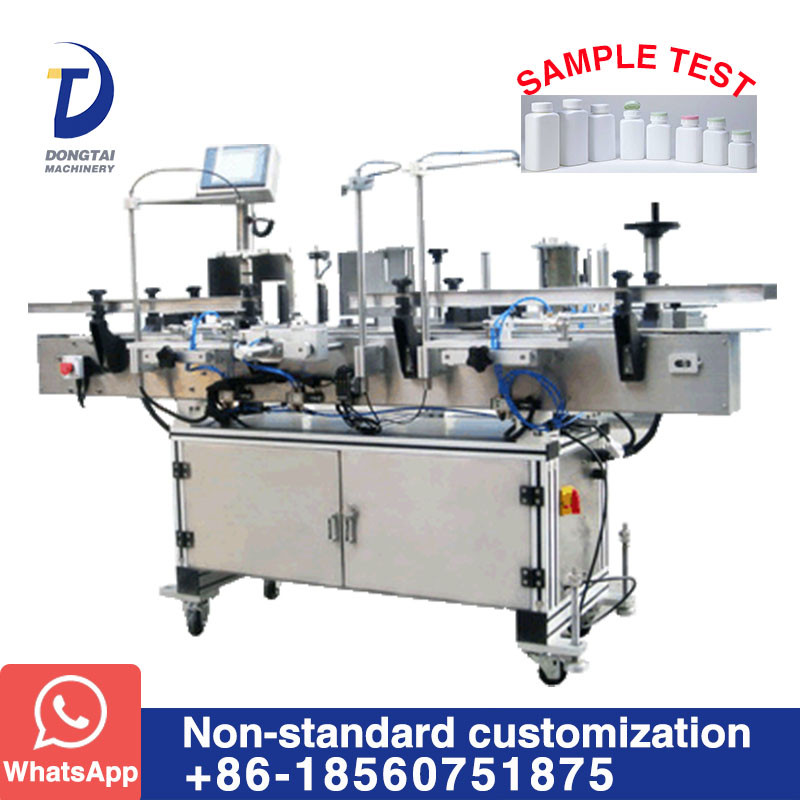 Product introduce:
1. Large touch screen, the operation is convenient, the parameter display be clear at a
glance, truly realize the man-machine dialogue.
2. Adopt German Siemens PLC control system,a more stable performance.
3. Adopt Japanese OPTEX photoelectric sensor,higher sensitivity for checking object.
4. Adopt Japanese OPTEX special labels photoelectric sensor, sensitive sensor, conveniently adjustment.
5. Adopt Japan Panasonic stepper motor for feeding label, Stable performance, labeling
precision is high. With Japan Panasonic stepping motor drive, and Panasonic motor matching, signal never distortion
6. The horizontal, vertical, can adjust direction labeling position
7. Set up in your company existing transport, it also can use online.
8. No bottle,not feeding label.
9. Large control box, internal electric heat dissipation easier, detection is convenient, being increased
10. 304 Stainless steel and aluminum alloy material.
11. Aluminum alloy surface by anodic piating, higher strength, good appearance.
12. Feeding label buffer device, Ensure that the process of tags do not be pulled apart or cause drag mark.