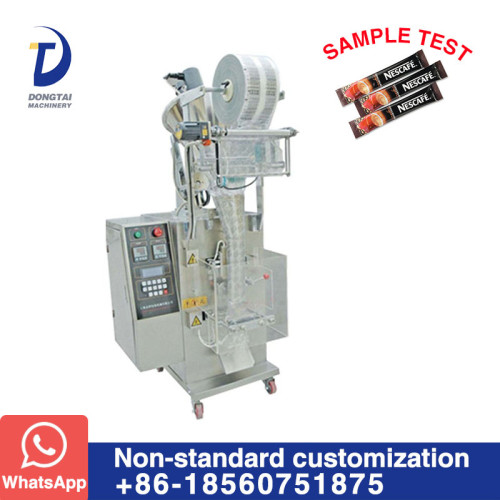 DTF-300 Back sealing powder automatic packaging machine
Item specifics
Measurement method

screw type
Measuring range

0-350ml(0-5ml,5-20ml,20-50ml,30-100ml,80-350ml
Packing speed

20-40 bags/min,30-50 bags/min,40-60 bags/min
Bag size

W:30-150mm L:30-155mm
Power

1600w
Voltage

330v/220v
Machine weight

250kg
Machine size

1010*730*1780mm
Description
DTF-300 Back sealing powder automatic packaging machine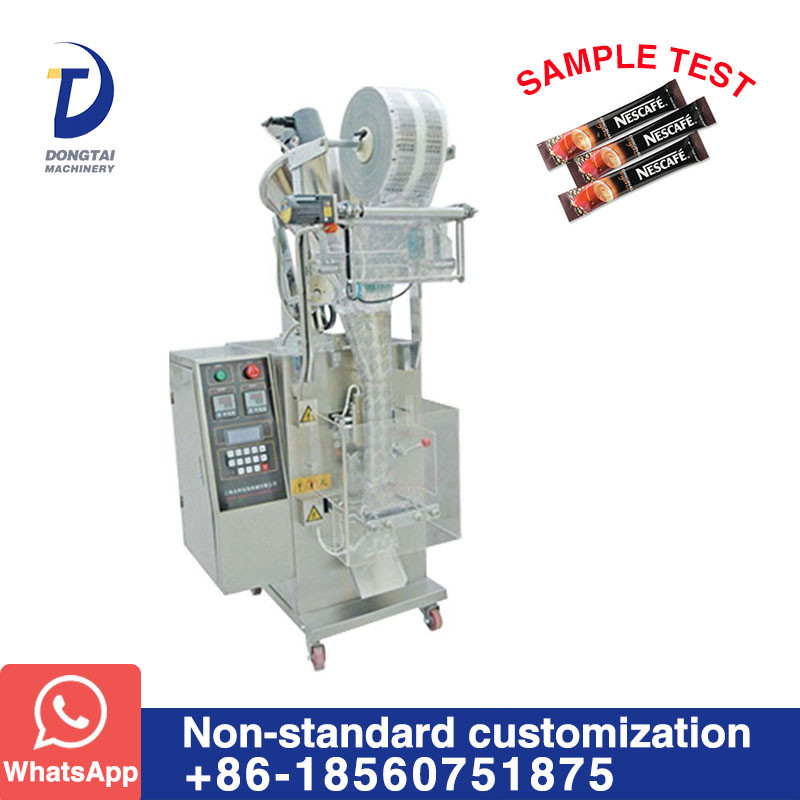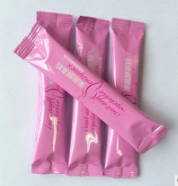 Features:
It adopts screw feeding and convenient metering. It can automatically complete bag
making, metering, blanking, sealing, slitting and counting. At the same time, it
can configure the printing batch number and other functions according to customer
requirements. The advanced microcomputer controller is used to drive the stepping
motor to control the length of the bag, and the performance is stable, the adjustment is
convenient, and the detection is accurate. The intelligent temperature controller is used,
and the PID adjustment ensures that the temperature error range is controlled within 1 °C.
Classification:
Powder packaging machine is divided into automatic powder back sealing packaging
machine and three-side sealing screw measuring packaging machine; powder packaging
machine is also called powder packaging machine, and granule packaging machine is
called the two centers of packaging machine
packaging process:
The packaging process of the automatic powder packaging machine is completely
automated. The whole packaging process does not require manual participation at all,
and the automatic powder packaging machine is packed at a very fast speed, so it can
bring a large amount of production to the enterprise. The powder packaging machine only
needs a small amount of manual control, because the operation of the machine itself is
very simple and very fast, which is derived from the design of the machine itself, and the
design is reasonable so that our company is also very convenient when using it.
Technical parameter:
| | |
| --- | --- |
| Measurement method | Screw type |
| Measuring range | 0-350ml(0-5ml,5-20ml,20-50ml,30-100ml,80-350ml |
| Packing speed | 20-40 bags/min,30-50 bags/min,40-60 bags/min |
| Bag size | W:30-150mm L:30-155mm Can be extended according to customer requirements |
| Power | 1600w |
| Voltage | 380v/220v |
| Machine weight | 250kg |
| Machine size | 1010*730*1780mm |