Palm oil is the "big brother" in cooking oil. Do you know about palm oil filling machine?
Palm oil has been used as an edible oil for 5,000 years. In 2018, world palm oil
production was 70.45 million tons. About 85% of palm oil was produced in Malaysia and
Indonesia. The countries with the most imported palm oil in the world are Indian
the European Union, China and the United States. Then let me introduce you to the palm
The palm oil filling machine adopts high-precision flow meter with high-precision pulse
transmitter and real-time temperature acquisition to compensate the density change of oil
due to temperature difference, thus effectively ensuring the accuracy of filling metering.
Then, palm oil irrigation What are the technical characteristics of the installed machine?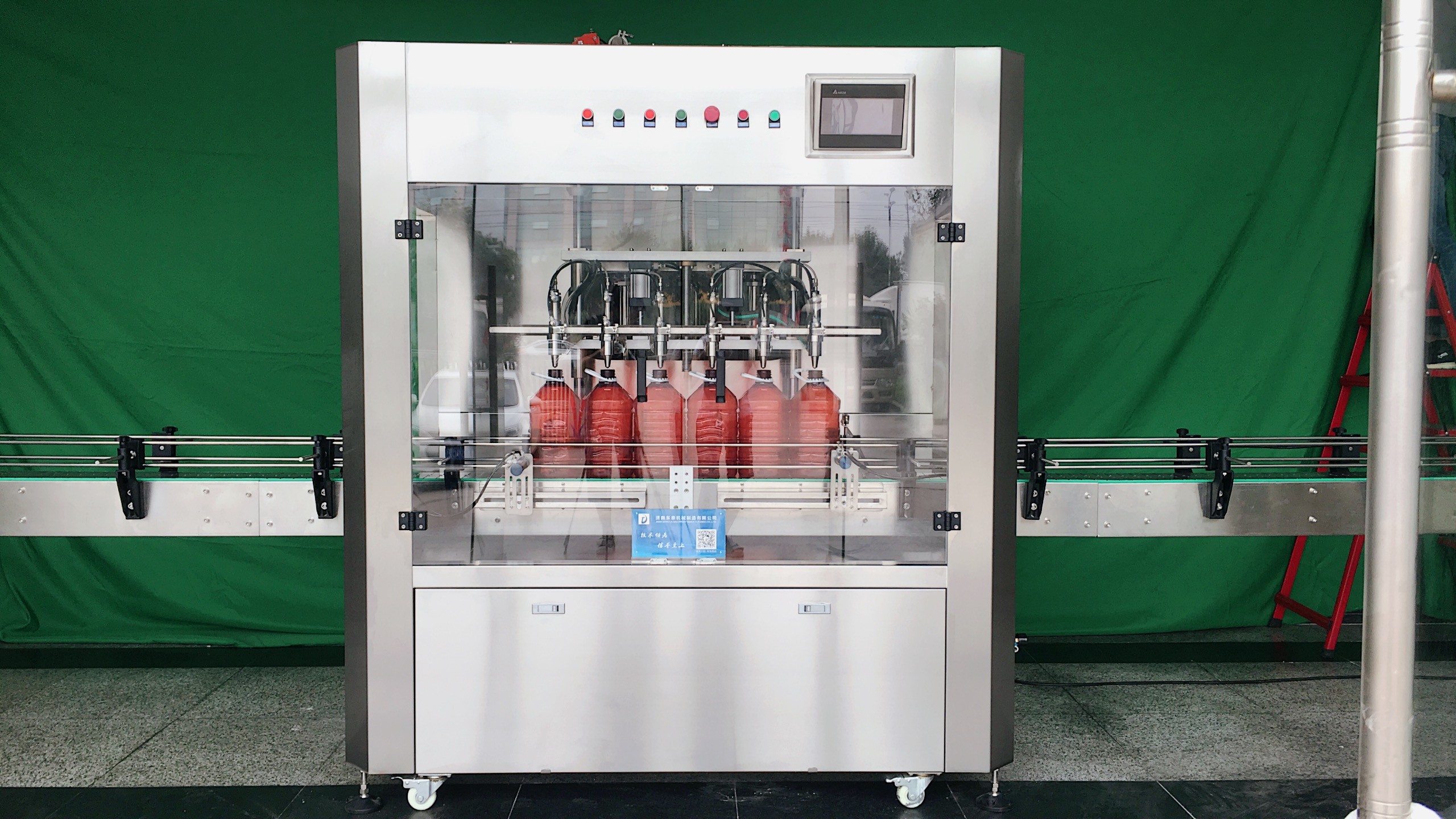 1. Power filling, no need to be equipped with high-position tanks, simplifying the
installation process and improving the filling efficiency.
2. Track type capping machine, stable and no noise, no air pressure phenomenon.
3. The touch screen interface is easy to operate, SIEMENS PLC control system, fast
computing speed, stable performance and excellent quality.
4. Unique filling head design and vacuum suction system to ensure no residual oil leakage
during the filling process.
5. Electrical and pneumatic components are all made of high-quality components to ensure
stable operation of the whole machine.
If you want to know more about the edible oil filling machine, you can contact us directly.