Lubricating oil filling machine market size brings you business opportunities and
future investment!
Recently, the US Energy Information Administration (EIA) said that last year US lubricant
base oil producers produced 67.3 million barrels of base oil, including 57.3 million barrels
of paraffin-based base oil and 9.8 million barrels of naphthenic base oil products. This
figure has increased by 2.2 million barrels compared to 2017, the highest level since 1998.
In 2018, US base oil exports climbed from 36.2 million barrels in the previous year to 39.8
million barrels. To date, Mexico is the largest export market for US base oils, accounting
for more than a quarter of the total US base oil exports; Belgium, Brazil and Canada are
close behind, each accounting for 8% to 9%. US base oil exports have grown for five
consecutive years, a significant increase from the approximately 25 million barrels of
exports in 2014. Like Mobil lubricants, our filling machines are ready to be filled.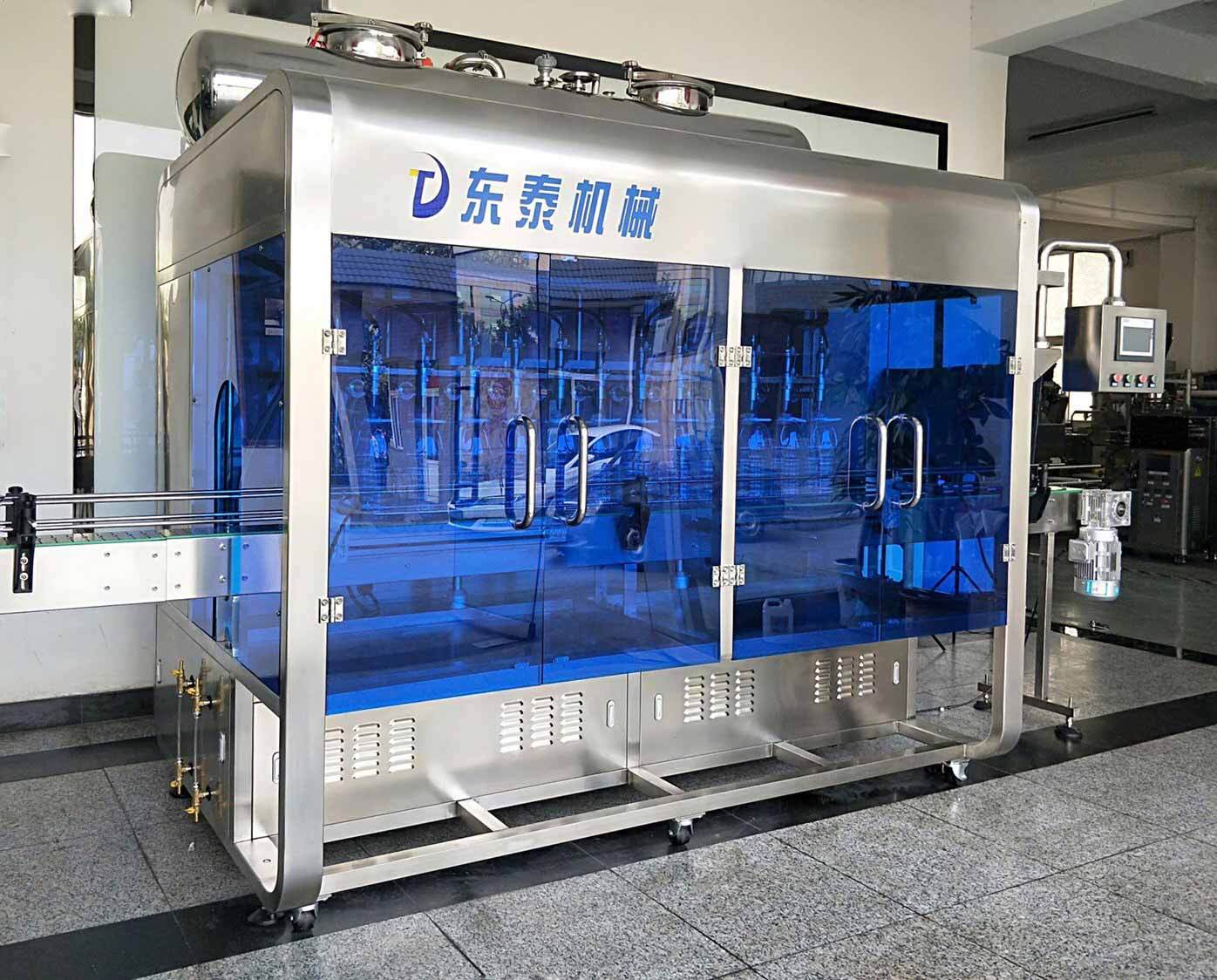 Lubricating oil filling machine, as a product of the new era, has its own mind, and then very
well made its own dedication to the needs of the market. With the support of high-tech
support, the filling machine always has its own characteristics. The grasp of professional
skills makes us see that the lubricating oil filling machine is deeply rooted in the market.
The filling machine adopts PLC control and touch human-machine interface. The
operation of the whole machine is convenient and intuitive. It is necessary to see the filling
machine to echo the call of the age, and let us see the filling machine. arrival. The filling
machine is always looking for the starting point of the development, and trusting its own
strength. The market is definitely the replacement of the filling machine.